Aspiring for the Ace of Hearts
Aspiring for the Ace of Hearts Fundraiser
Support the Aspire Foundation by buying tickets for the Aspiring for the Ace of Hearts Fundraiser.
Each week tickets are available for purchase by filling out the form below or stopping by Aspire, the Circus, Casino Korner, and the Black Diamond Casino.  The weekly winner will be drawn on Tuesday nights at 7:17pm at the Circus Sports Bar and Grill.
Electronic ticket sales end at 3:00 pm on the Tuesday of the drawing.  Ticket purchases made after 3:00 pm will be entered into the following week's drawing.
If a Joker is chosen, the weekly winner will receive a $200 gift card to a local business.  Any other card chosen besides the Ace of Hearts will receive a $100 gift card to a local business.
When the Ace of Hearts is drawn the winner will receive 50% of the pot, 40% will go to the Aspire Foundation and 10% will go back into the pot for the next round.
Tickets can be purchased individually for $5 each or 5 tickets for $20.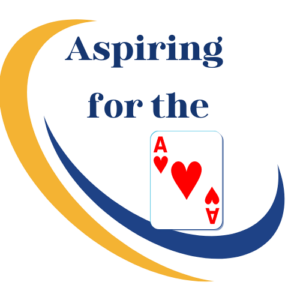 Support Aspire by purchasing tickets