November Shooting Star Award Winner
Aspire is proud to recognize Amber Locke as our November Shooting Star Award Winner!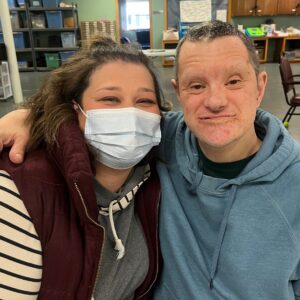 Each month Aspire collects outstanding employee recognition called Shooting Star nominations.  These are voted upon and awarded at our monthly staff meeting.  All of the monthly award winners are voted upon each year to select our yearly Shooting Star Award winner.
I would like to give a huge shout out to Amber! Recently, one of the houses had both their supervisor and assistant supervisor step down leaving that house with no one to guide them while also being short staffed.  Amber jumped right in and volunteered to oversee the house all while she is already supervising 2 other locations.  Amber is a rock star when it comes to figuring out staffing and she did not disappoint at the new location.
Thank you Amber for being such a great team player and jumping in a difficult situation head first when you saw a need.  It is truly appreciated!!
~Nominated by Meranda Leidholdt, Director of Human Resources
If you have had an exceptional experience with an Aspire employee, please nominate them for a Shooting Star Award by clicking here!