April Shooting Star Award Winner
Aspire is proud to recognize April Morrisey as our April Shooting Star Award Winner!
Each month Aspire collects outstanding employee recognition called Shooting Star nominations.  These are voted upon and awarded at our monthly staff meeting.  
All of the monthly award winners are voted upon each year to select our yearly Shooting Star Award winner.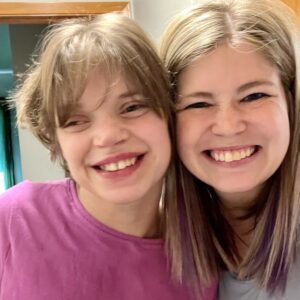 During the last big snow storm we had, April volunteered to be stuck at the house until things cleared up!  She ended up being at the house for over 44 hours!!  During this time she made sure out people supported were taken care of and safe.
Thank you April for being willing to be stranded at the house and ensure that everyone was well taken care of.  I appreciate all that you do!
~Nominated by  Kristen McMillen, Community Living Supervisor
If you have had an exceptional experience with an Aspire employee, please nominate them for a Shooting Star Award by clicking here!