March Shooting Star Award Winner
Aspire is proud to recognize Paula Kramer as our March Shooting Star Award Winner!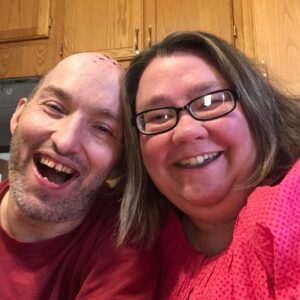 Each month Aspire collects outstanding employee recognition called Shooting Star nominations.  These are voted upon and awarded at our monthly staff meeting.  All of the monthly award winners are voted upon each year to select our yearly Shooting Star Award winner.
Paula has a great relationship with one of they gentleman that used to live at the residence she works at. Even though he now lives at another residence, Paula goes out of her way to make sure he knows that she is always there to talk to when he is upset or frustrated.
Just recently his mother passed away and Paula made sure to be there for him.  She made sure he knew she was always just a phone call away even when she is off the clock. I know how much he appreciates it and I appreciate all you do for him!
~Nominated by Kristen McMillen, Community Living Supervisor
If you have had an exceptional experience with an Aspire employee, please nominate them for a Shooting Star Award by clicking here!