October Shooting Star Award Winner
Each month Aspire collects outstanding employee recognition called Shooting Star nominations.  These are voted upon and awarded at our monthly staff meeting.  
All of the monthly award winners are voted upon each year to select our yearly Shooting Star Award winner.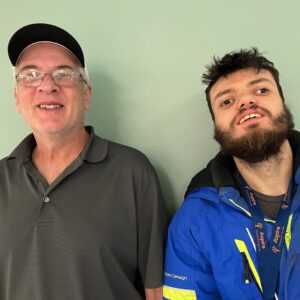 I would like to nominate Brad for the Shooting Star award for all of the "behind the scenes" things he does for us and the Culture Club whether its ordering food, making juice, preparing meals, or just letting us bombard his space in the kitchen. Recently, we had a speaker come to Aspire, and Janae and myself had full intentions of preparing the food. When we went into the kitchen to wash fruit, peel eggs, cut cheese, etc. Brad had completed everything and had put things on platters already! This is definitely not the first time that Brad has just completed things on his own when the committee plans to do it as a whole. He is a huge help to us and we appreciate all of his hard work and contributions to the Culture Club.
~Nominated by Meranda Leidholdt, Director of Human Resources
If you have had an exceptional experience with an Aspire employee, please nominate them for a Shooting Star Award by clicking here!